Commuter Rail Fares
Find Your Fare
Learn about $10 summer weekends on Commuter Rail.
Your Commuter Rail fare will depend on which stops you board and exit the train. Stops are categorized into Zones 1A-10. Enter two stops below to find your trip's exact fare.
View table of fares by zone.
Where to Get a Ticket or Pass
mTicket App
You can purchase a One Way, Round Trip, 10-Ride, or Monthly Pass through the mTicket app. Monthly Passes on mTicket are $10.00 cheaper than they are on a CharlieTicket. However, unlike passes loaded onto a CharlieTicket, mTicket passes are not valid for use on the Bus and Subway. mTicket App is available in the iPhone App Store and Google Play.
Download on the App Store Get it on Google Play
Fare Vending Machines
You can load a One Way, Round Trip, or Monthly (up to Zone 8) Pass onto a CharlieTicket at fare vending machines located in all Subway stations and the following Commuter Rail stations:
Back Bay, Braintree, Forest Hills, JFK/UMass, Lynn, Malden Center, North Station, Porter, Quincy Center, Ruggles, South Station, Worcester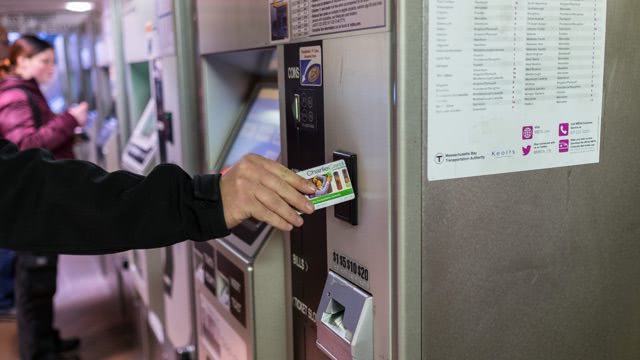 On-Board
You can purchase a One Way or Round Trip Pass on-board with cash. If you board the train at a station that has a fare vending machine, using cash on-board may result in an additional $3.00 fee on top of your regular fare. Round Trip Passes purchased on-board will be valid until the end of service that same day.
Please note: During Fare Is Fair events, you cannot purchase your Commuter Rail fare on board.
Retail Sales Locations
You can get One Way, Round Trip, and Monthly (valid for Bus and Subway travel as well) Passes on a CharlieTicket at retail stores located throughout the Greater Boston and Providence areas.
Related Pages